In the David versus Goliath of weed, five plaintiffs are taking on the federal government's archaic stance on cannabis, claiming they have "suffered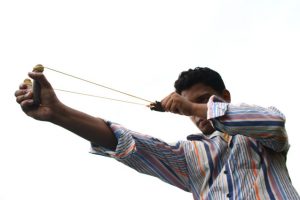 harm, and … are continually threatened with additional harm" as a result of marijuana's Schedule I classification under Controlled Substances Act, 21 U.S.C. Section 812.
Arguments recently began in U.S. District Court Southern District of New York for the lawsuit filed against Attorney General Jeff Sessions, Department of Justice, U.S. Drug Enforcement Agency and its director Chuck Rosenberg, and, to top it off, the United States of America.
Plaintiffs include a military veteran who uses cannabis for post-traumatic stress disorder, a former pro football player with a business that sells hemp-based products, representatives for two young children, each of whom suffer from severe medical issues, and Cannabis Cultural Association, a non-profit organization meant to help minorities benefit from the cannabis industry, according to an article from Associated Press. The lawsuit also outlines that, while not a class action, it would benefit tens of millions of Americans who depend on marijuana's medical properties.The military veteran, who also operates a program with a goal of ending veteran suicide, said one of the biggest challenges is not being able to travel across state lines with medical marijuana, even if you're going to a state where it is also legal.
The lawsuit says the Controlled Substance Act has "wrongfully and unconstitutionally criminalized" cannabis. Our experienced Orange County medical marijuana lawyers know that at the heart of this matter is the blatant fact …