More California marijuana products are passing rigorous safety standards imposed by state law, though Orange County marijuana business attorneys know the the abrupt closure of a state-approved laboratory found to have fallen short in checking for pesticides has some Orange County cannabis companies scrambling to ensure they're meeting state guidelines.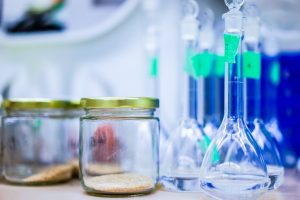 Earlier this year marked the beginning of broad legalization of marijuana in California, but strict testing of pot products was mandated by state officials beginning July 1. Eight weeks into that testing and one-fifth of all marijuana products were failing those standards. By November, however, California's Bureau of Cannabis Control reported the testing failure rate fell to roughly 14 percent. That still means approximately 24,000 marijuana items for sale never made it to store shelves.
Among those items reportedly having the highest failure rates were cannabis-infused:
Candies
Cookies
Tinctures (concentrated herbal extracts)
Those items on their own had a fail rate of about 26 percent over the summer, though this was still an improvement. Previously, the fail rate of these processed marijuana products had been about one-third. 
A spokesman for the state control bureau noted that although any regulation is going to have an adjustment period, the overall consensus is the California cannabis industry has made that adjustment rather quickly, considering all the rules that have gone into effect in a relatively short period of time. The lower fail rates are indicative of that, something the spokesman said was "encouraging."
As a long-time Orange County marijuana law firm, The Cannabis Law Group urges …