California cannabis delivery business attorneys encourage employers, employees and independent contractors of such services consult with a dedicated law firm to avoid criminal sanction. Yes, recreational marijuana is legal, but cultivation, sales and distribution are heavily regulated. Because the drug remains unlawful at the federal level, there is no guarantee of protection once you're on state and local government's bad side California marijuana delivery businesses in California and associates are increasingly finding themselves targets of regulatory crackdowns. San Diego in particular has been aggressive in its approach to unlicensed cannabis couriers, particularly those lacking approval from both local and state oversight authorities.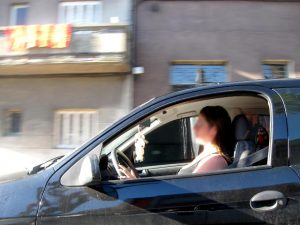 Recently, city police arrested a 28-year-old cannabis delivery company employer and his employee on illegal drug charges after investigators allegedly discovered 50 pounds of high-concentration edibles and buds, plus $3,500 in cash. Business logs and other records were also seized as evidence in the criminal case. Police cited and released the employee while booking the owner (also charged with child endangerment for the fact two young children lived in the home out of which the allegedly illicit marijuana delivery firm operated).
Although marijuana grown, processed, dispensed or possessed for personal recreational use by adults isn't unlawful in California as of the beginning of this year, companies involved still must be licensed. Cannabis delivery business attorneys in Los Angeles and throughout Southern California can advise entrepreneurs of the extensive rules and ordinances you can't overlook if you're hoping to launch a cannabis delivery service. Marijuana delivery services run out of personal vehicles, garages, single-family homes and apartment complexes are almost certainly not in compliance. Much of it depends on the exact location and mode of operation.
Police and prosecutors say the raids are legally justified, and furthermore help officials tackle unfair competition. These companies have an economic leg-up because they aren't shelling out the same dough for city permits, taxes and product quality and safety testing. In under a year, police in San Diego have shuttered nearly one cannabis delivery business a month, racking up almost three dozen arrests and seizing 230 pounds of marijuana and more than $60,000 in cash.
The city police narcotics unit lieutenant recently briefed city council on the issue, saying cannabis couriers require a different approach. The San Diego Tribune quoted the narcotics officer as saying that when raids focused on unlicensed storefronts, they only needed to go after a handful (with mixed prosecutorial results) and the rest took the initiative to close themselves "kind of like a domino effect." Delivery services, though, are harder to halt because they are mobile. Many use multiple vehicles and may have dozens or more pickup and drop-off locations.
Criminal law enforcement on cannabis delivery services usually happens like this, the official said:
Police receive a complaint, usually an anonymous tip OR find a listing for an unlicensed service in a newspaper or website like weedmaps.com.
Narcotics detectives observe alleged delivery or storage location and determine who owns the property.
Investigators verify the business is illegal and determine who owns and operates it.
Search and arrest warrants can be filed and issued.
One of the department's six Vice Division teams is dedicated wholly to enforcement of local and state marijuana laws.
Some opponents have expressed skepticism that it's possible to shut down delivery services because many had prior unlicensed marijuana shops and don't need to advertise because they've got an existing customer base of thousands. Given the fact that some of the 18 shops that ARE licensed by the city aren't even operational yet and even if they were, it's unlikely they would meet the full demand, some marijuana advocates are pressing the city to allow for more licenses.
The Los Angeles CANNABIS LAW Group represents growers, dispensaries, collectives, patients and those facing marijuana charges. Call us at 714-937-2050.
Additional Resources:
San Diego struggling to shut down illegal marijuana delivery services, August 4, 2018, By David Garrick, The San Diego Tribune
More Blog Entries:
Facebook Lifts Marijuana Business Pages Ban, Oct. 11, 2018, California Marijuana Delivery Business Attorney Blog
from https://www.marijuanalawyerblog.com/california-cannabis-delivery-business-attorneys-note-services-in-cops-crosshairs/