More than two dozen cities that restrict legal cannabis sales are suing California over the issue of legal pot delivery. Los Angeles marijuana delivery business attorneys are paying close attention to this litigation, wherein plaintiff cities argue that by allowing home deliveries in cities where it is restricted, the state is breaking key provisions of Prop. 64, the legislation that opened the door to legalized recreational marijuana in California.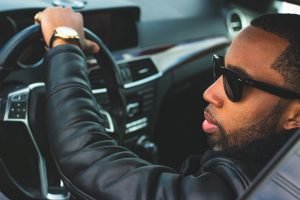 The California Bureau of Cannabis Control and its chief are named defendants in the case, which was filed in the Fresno County Superior Court. The dispute over marijuana deliveries comes shortly after the regulation adopted by state bureau earlier this year, holding that businesses licensed by the state have permission to deliver marijuana – even in municipalities that have expressly banned the operation of marijuana retail locations.
Cities Make the Case for Local Authority to Restrict Cannabis Deliveries
Among the most significant concerns cited about a free-for-all on cannabis home delivery:
Public safety risks, particularly robbery, given the cash-only model of legal marijuana sales;
An influx of illicit marijuana delivery/sales that may be difficult for law enforcement to identify/shut down.
City officials point to the specific provision of Prop. 64 that was woven into the statute with the purpose of appeasing police chiefs and city leaders: That which offers significant local control of California marijuana sales. Plaintiff asserts local control was baked into the ballot proposition with the express intent of allowing local governments to regulate activities related to marijuana sales, and that the state lacks authority to insist on allowing cannabis deliveries against local ordinances because state law guarantees local veto power within those respective jurisdictions.
Approximately 80 percent of the state's 482 cities have barred cannabis retailers from either setting up shop or selling the drug for recreational purposes.
However, not all plaintiff cities have prohibited recreational sales. Instead, they want assurance that the only marijuana delivery services allowed to operate in their district will be those that are not only state-approved, but locally-screened and licensed. For example, Beverly Hills prohibits marijuana retailers, but restricts deliveries to medical cannabis patients with a valid prescription.
In Riverside, city leaders say it should be local leaders with authority to regulate if deliveries can be made and by whom in order to protect residents' quality of life.
Plaintiffs in the case aren't collectively opposed to allowing deliveries to continue in cities where the practice is sanctioned, but the state's updated policy on marijuana delivery goes back on the promise that Prop. 64 made to cities that went neutral on the issue.
CA Cannabis Allies Insist Home Marijuana Delivery Safer, Aligned With Voter Intent
Ongoing state efforts to expand retail sales are in jeopardy if the cities are victorious, and Los Angeles marijuana delivery lawyers know this could have big implications for dispensaries throughout the state. The retail marijuana market in California last year was estimated to be worth approximately $1 billion.
A spokesman for the California Cannabis Industry Association stated the cities' success in this effort would strip consumers throughout the state of their right to a legal product and would force retail locations far and wide to fold. For many consumers, delivery is the only realistic way they can access the product – particularly in areas that prohibit storefront sales.
Proponents of statewide legal deliveries point out that if cities are going to deprive people in their communities of the only realistically lawful way to purchase cannabis, those communities are going to lose two-fold:
Consumers will be driven to the black market, which has a far higher crime risk than legal sales by delivery;
Local and state taxpayers miss out on potential revenue.
State regulators insist that allowing a means for safe, legal home delivery by vetted companies, they are following the intent of the law, and assert that while cities do have the authority to govern commercial marijuana sales in their jurisdiction, they cannot impose their authority to limit general consumer access.
Los Angeles marijuana home delivery attorneys recognize the significant of this lawsuit goes beyond this issue and represents the first time Prop. 64 has faced a real legal challenge in California. It's certainly not the first showdown over interpretation of the law or who has jurisdiction over what, but this one has the potential to make it to the California Supreme Court.
The Los Angeles CANNABIS LAW Group represents growers, dispensaries, collectives, patients and those facing marijuana charges. Call us at 714-937-2050.
Additional Resources:
25 cities suing California over marijuana policy that allows unrestricted delivery statewide, April 5, 2019, Associated Press
More Blog Entries:
Can California Cannabis Market Avoid Abundance Crash-and-Burn?, March 19, 2019, Los Angeles Marijuana Lawyer Blog
from https://www.marijuanalawyerblog.com/25-cities-sue-california-to-block-unfettered-marijuana-delivery/