While the California marijuana market has scored some major wins in recent years, most notably with recreational legalization in 2016, there have been a number of significant growing pains along the way. A couple of the more significant issues our Los Angeles marijuana business attorneys see facing clients is problems with legal permitting for pot shops in L.A. and litigation over intellectual property, such as trademarks and propriety business information.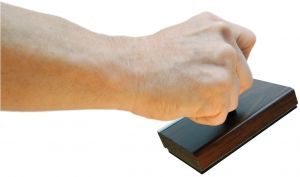 Poised to be the largest marijuana market in the world, the way in which Los Angeles tackles these issues is likely to be closely watched and highly influential (for better or worse). But, unfortunately, many hundreds of marijuana entrepreneurs have been left cooling their heels as the city works through the regulatory rollout of its commercial cannabis oversight.
Marijuana Business Licensing Headaches
Unfortunately, there is no guarantee that's going to pay off because the significant snag is licensing. City officials gave the green light to nearly 170 marijuana retailers. Meanwhile, among farmers, producers/ edibles manufacturers, distributors, quality control test labs and others, the number of combined permits the city has issued is: Zero. Zip. None. 
Data from the city's Department of Cannabis Regulation revealed some 600 applications for business permits for round 2 of licensing, which was open for a window of just one month, closing in mid-September. That licensing included L.A. marijuana businesses qualifying under the city's social equity program (intended to even the playing field among minorities and others disproportionately impacted by the decades-long failed War on Drugs). Of those 600, some …