It's not only pot smokers who line outside California's cannabis dispensaries. Personal injury attorneys may be lurking nearby as well, watching for the opportunity to pounce on a possible product liability claim if an marijuana product makes someone sick or results in an injury. This is particularly true because many states allow punitive damages (up to three times one's actual damages, intended to penalize the defendant for egregious wrongs rather than simply compensate the plaintiff) for injuries an intoxicated person causes to others.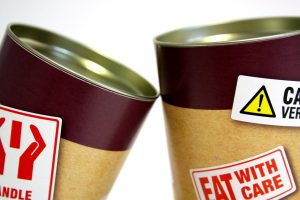 Marijuana product liability attorneys in Los Angeles have concluded cannabis companies with perhaps the greatest vulnerability are those that produce edible products. Soda, gummies, truffles, cookies, truffles, brownies, potato chips, wines – the list is endless. But the waters of marijuana product liability lawsuits aren't well-tested.
Such lawsuits will assert that marijuana products are defective, dangerous, mislabeled and/or the makers and distributors failed to issue adequate warnings about these risks.
In one such case, Kirk et al v. Nutritional Elements, Inc. et al., filed in the Denver County District Court, plaintiffs are the sons of a man who consumed a cannabis edible he purchased legally from a recreational marijuana dispensary in Colorado, soon became consumed with paranoia and shot and killed his wife. He blamed it on the edible, which he said he'd never done before and was not aware the product would affect him that way. The sons are asserting wrongful death against the manufacturer of the marijuana gummy as well as the store that sold it, alleging both …