Amid the booming Southern California cannabis industry, the City of Sacramento is weighing whether to lift the existing cap on the number of marijuana dispensaries licensed to operate in the city, the primary goal being to offer more opportunities to minorities. Since 2014, the number of pot dispensaries permitted by the city has been capped at 30. When recreational marijuana was legalized in California almost a year ago, the city maintained that cap, allowing only those dispensaries that already existed authorization to continue selling. No new licenses were distributed. Of those dispensary owners, not a single one is black. This is problematic and has been vocally opposed by the California Urban Partnership. City officials say they don't track dispensary owner race.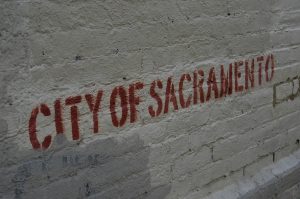 Still, it is considered an issue worth addressing, particularly considering people of color are more likely to have been victimized by the failed War on Drugs and have prior drug-related convictions. The city did form a program, CORE, that will waive permit fees for new dispensaries, but because of the cap, no new dispensaries can even be opened once the program officially launches.
Talk of raising the number of dispensaries allowed in the city arose for this reason, though the mayor conversely suggested preference could be given to minorities should one of the existing dispensaries happen to close. However, that's fairly unlikely, given how lucrative California marijuana dispensaries are and will almost certainly continue to be. 
Even if the council did decide to raise the number of marijuana dispensaries allowed, it will probably …